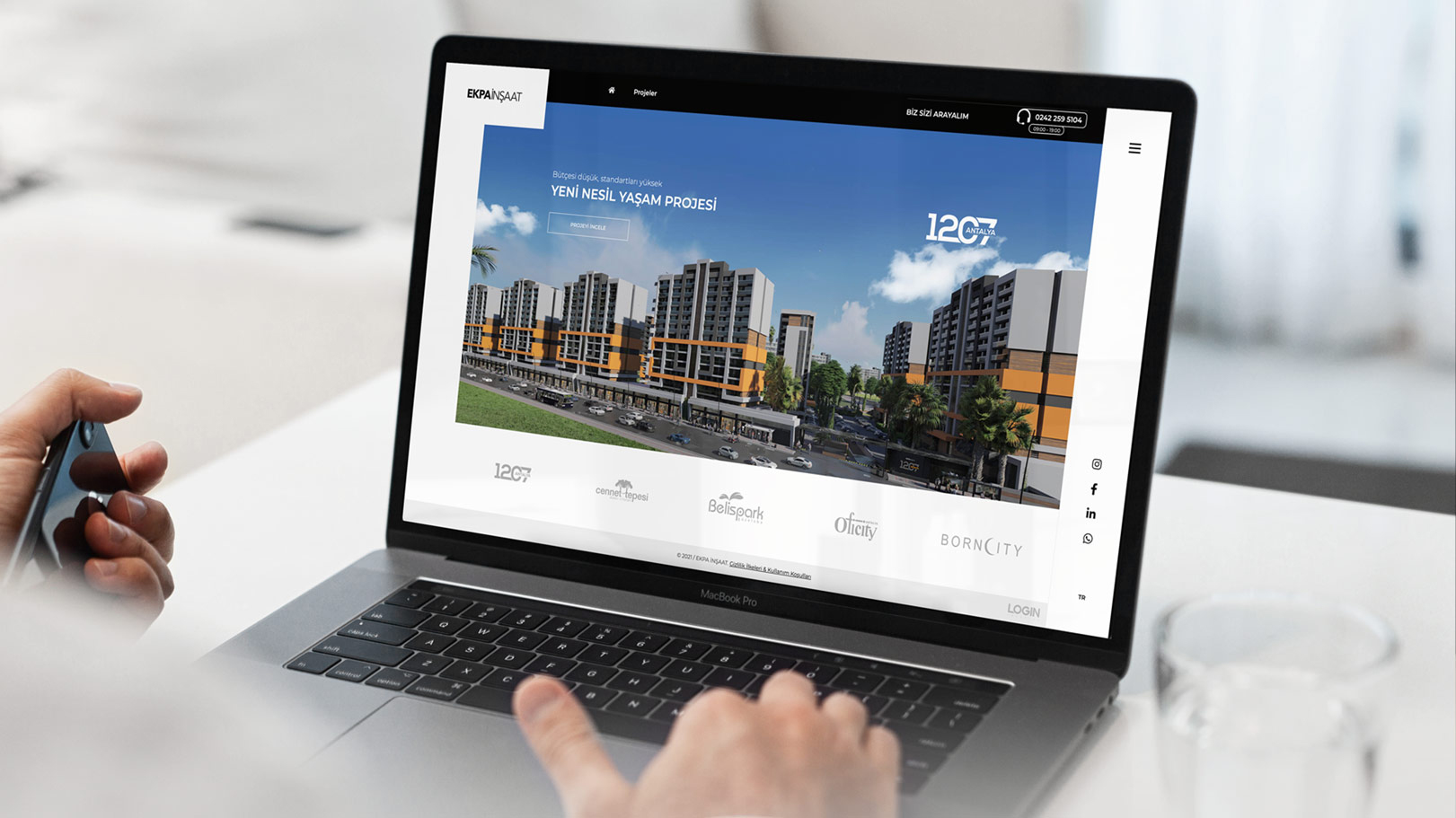 Ekpa İnşaat
A comprehensive guide to UI UX software packages
for all levels, all specialties, and all applications.
Founded in 1995, Ekpa İnşaat is a well-established, modern, construction company mainly focusing on delivering residential projects. Being one of the most important and capable constructors on the Mediterranean coast of Turkey Ekpa has completed thousands of apartments and offices throughout the years. While delivering all these projects Ekpa never compromised on the quality and neither did we at their entire media build-up.
Within a short time, we built their entire website both in English and Turkish. They had a fresh and green look on all their projects especially on the most recent 1207 Antalya so it was only convenient to build a fresh and natural website for Ekpa. Their social media accounts are handled by Login Creative bilingually targeting potential foreign customers in the tourism Capitol of the country.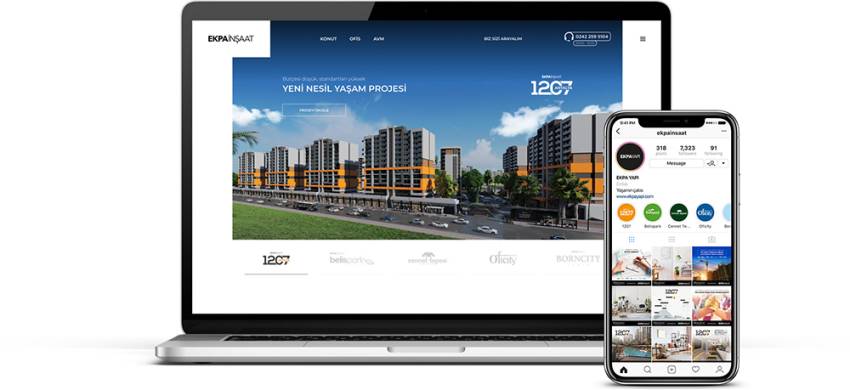 Our cooperation with Ekpa extends beyond social media as we provided them with English catalogs for their fantastic residential project 1207 Antalya. At the moment we take care of routine social media posting and increasing interactions towards the big delivery day of the aforementioned 1207 Antalya project.